* Classic & Current TV Blog *
MORE ON PETER KASTNER
Linda Gillies alerts us to an inflamatory obituary of Peter Kastner, his death was mentioned in an earlier post. The Toronto Star obit states:
But after starring in a disastrous ABC sitcom, The Ugliest Girl in Town, in which he played a young man disguised as a young woman, his career tanked, and his life story turned into a bizarre twist on Sunset Boulevard, with Kastner turning into an updated Canadian male incarnation of Norma Desmond, the deluded former star of silent movies.
After moving back to Toronto from the U.S. a few years ago, Kastner played coffee houses (including Free Times Café) and comedy clubs (including Yuk Yuks) with a one-man show. He not only milked the irony of his own career crash but attacked his mother, the late Rose Kastner, resulting in a bitter estrangement from his three siblings and other members of the family.
It goes on to quote family members about how troubled the actor was.
But Kastner's wife is crying fowl and tells another story. She states in part, "After he left acting he became a high school English teacher. He became a maker of quirky and interesting videos on a wide range of subjects. He mentored many teenagers, helped raise his step-daughter and was the constant delight of his grandchildren. Not only is the article inaccurate on a factual basis, it is also a gross misrepresentation of Peter's life after he left acting. The Peter I knew was actively engaged in the world, through his video work, his songwriting, his political activism and his many friendships. It would have been nice if Knelman had mentioned his first wife Wendy Miller, who also mourns him. The incomplete view presented by Knelman fails to capture the sweetness and soul of the good man who died in his parked car on September 18th, 2008."
Monday, September 22, 2008 - 1:19pm
WOULD YOU LIKE TO RESPOND?
MONDAY STUFF
"At this point I was planning on doing a few more jokes, but Katherine Heigl told me my material wasn't Emmy worthy."
– Conan O'Brien.
"It's hard for me to stay silent when I keep hearing that peace is only attainable through war. And there's nothing more scary than watching ignorance in action. All people who feel compelled to speak out, and are not afraid to speak to power, and won't shut up and refuse to be silenced."
- Tommy Smothers after receiving a commemorative writing achievement Emmy.
The new daytime syndicated shows that are doing well - The Doctors, Family Court With Judge Penny, and Judge Karen. Can you believe how well the court shows are doing after all these years, I would have thought the fad would have passed by now.
(On seeing a former lover for the first time in years) "I thought I told you to wait in the car!"
- Tallulah Bankhead
Remember this one from the fall of 1972? The Paul Lynde Show:
Take a visual and auditory mini-vacation listening to the soundscapes of Michael Ely and Spider Taylor.
Monday, September 22, 2008 - 11:14am
WOULD YOU LIKE TO RESPOND?
ANIMATION DOMINATION RETURNS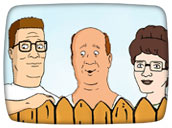 For a huge number of people, Sunday night on FOX is the most anticipated evening of network programming, it's practically a generational tradition after more than a decade of animation domination; that continues on Sunday, September 28th with the return of The Simpsons, King Of The Hill, Family Guy, and American Dad.
A riotous booze free St. Patrick's Day (what a concept!) on The Simpsons somehow inspires Homer to become a bounty hunter ala Dog while Marge goes to work for an erotic bakery which leads to one of Homer's funniest lines ever. I won't spoil it for you.
After 19 seasons, I'm not sure The Simpsons is as good as it was a few years ago, though it's hard to judge based on just one episode. There are laughs to be had but characters' personas are being stretched considerably, the situations are more silly than satirical. Why Flanders as a partner for Homer the Bounty Hunter? It's not logical or ultimately funny. It seems The Simpsons has become more like its doppelganger Family Guy with too many easy-laugh, throw-away gags.
King of the Hill returns for a 13th season after an amazingly consistent run of fresh, original situation comedies that have held up well over the years. This may be the most realistic animated show of all time, a blunt blend of intelligence and grit, a cartoon but not cartoony world where modern sensibilities clash with southern ideals without insulting anyone needlessly. That's quite an accomplishment and part of what makes King of the Hill one of television's finest accomplishments. This week Bill's diabetes confines him to a wheelchair where he discovers unconditional acceptance for the first time in his life.
I never thought I'd say it but Family Guy is actually funnier than The Simpsons, at least based on this fall's first episode. I've never cared for Family Guy but I have to admit laughing several times throughout an episode that has Brian courting the girl of his dreams only to lose her to Cleveland.
Capping off the night is American Dad which I can't bear to watch. So I didn't. The worst character designs for any animated program ever?
Sunday, September 21, 2008 - 1:25pm
WOULD YOU LIKE TO RESPOND?
SAD PASSING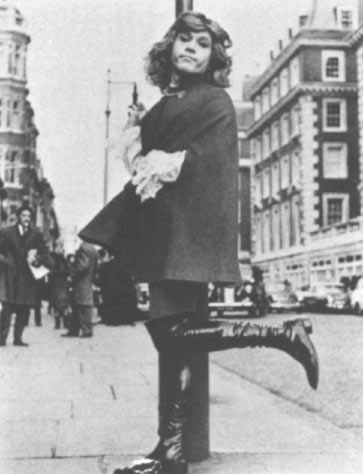 Linda Gillies writes: "Not sure if you've ever covered a 60's show called 'The Ugliest Girl In Town' starring Canadian Peter Kastner? (He also starred in the movies 'Nobody Waved Goodbye', 'You're A Big Boy Now' & 'BS I Love You'.) He was living in the States with his second wife Jenny for a number of years, but moved back to Toronto a few years ago, where he was singing & playing guitar in clubs, performing his own songs.
"Sadly, Mr. Kastner died this past Thursday evening, the 18th, while out
driving in downtown Toronto, where he lived. He'd suffered a heart-attack at the age of 64, 2 weeks before his 65th birthday.
"My husband & I met him in 1975 at the taping of 'King of Kensington', a popular Toronto TV series that ran for around 5 years. He was a pleasant, happy man & took the time to speak with us. He will be very missed."
Our condolences to Peter Kastner's family. Here's info on the show Linda mentioned:
Ugliest Girl in Town
Thursday nights at 7:30
ABC / 1968-1969
In 1968, 'gimmick' shows were hot - funny thing is, most of the gimmick shows never caught on. The gimmick here was that the main character is running around in really bad drag.
You see, Timothy Blair (Peter Kastner) has a photographer brother named Gene (played by Garry Marshall, creator of 'Lavern & Shirley' and regular on 'Murphy Brown'). Gene lost some important photo shoot pics - so he dresses Timothy up in Hippie chick garb and submits these shots to his London publisher. The publishers think they've found the new 'Twiggy', and 'Timmie' becomes a hot fashion model. As a girl, of course.
This works out great for Timothy - he gets to fly back and forth to London where his girlfriend Julie Renfield (Patricia Brake) lives. And he gets to be a supermodel, prancing around go-go London in all the latest mod fashions.
"A couple of episodes that stand out in my mind are one where s/he was ordered to pose as a nude model (he covered up his lack of feminine allure by posing in a bubble bath) and one where he had to sing in falsetto, but because he couldn't sing in key, a male janitor sang for him. The clothes were at their silliest Austin Powerish best. Very 60's airline stewardess-style clothing, puffy hats, go-go boots, big round sunglasses."
- Laura
"Here are some lines from the theme song of "The Ugliest Girl in Town". I've been carrying them around in my head for 30 years, and I'll be relieved to unload them on you:
Who Owns That Fabulous Face?
The Ugliest Girl in Town
Who's Styles are Setting the Pace?
The Ugliest Girl in Town
You don't have to be a
Mia or Sofia
This is the year of the clown
Be the eekiest, creepiest, UGLIEST GIRL IN TOWN!"
- Megafrim
Sunday, September 21, 2008 - 11:02am
WOULD YOU LIKE TO RESPOND?