Reviews of the newest DVD collections
of your favorite classic TV shows!
Click on the title to order - huge discounts and free shipping through Amazon.com!

---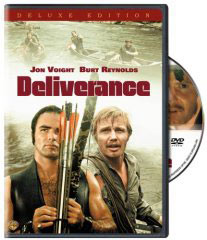 Deliverance - (Deluxe Edition)
Raise your hands if you don't think Deliverance is the scariest movie of all time. OK, ladies, you hands are noted, but the guys out there had their hands clenched against firmly around their hind quarters.
What's lurking out in those woods? Every guy's worst nightmare - gun-totin', ass-hungry mountain boys. I'm not sure if Deliverance is considered a horror movie per se, but it's one of the most suspenseful and horrific movies I've ever seen, masterfully directed by John Boorman who provides a fascinating and comprehensive commentary track on this fantastic new DVD release.
Never again would the phrases "squeal like a pig" or "he's sure got a purty mouth" have the same meaning. After this film those lines entered the cultural lexicon, phrases everyone recognizes.
If you haven't seen Deliverance, or only seen it on TV, you certainly owe it to yourself to see it uncut and uninterupted. It's an unforgettable drama that will leave you breathless, the film that took Burt Reynolds from wannabe TV star to a film career. Watching this movie is a right of passage for every man and what better way to see it than with this new DVD that includes a ton of bonus features.
Besides the commentary, this deluxe edition contains a four-part 35th anniversary retrospective with the film's stars, director John Boorman, and others; a vintage featurette, The Dangerous World of Deliverance; and the theatrical trailer.
The movie is restored to a brilliant luster, it never looked or sounded better.
The DVD retails for $19.99 but you can get it for only $13.99 if you order now. This title was released on September 18, 2007.
---
TV on DVD Reviews: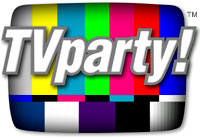 TVparty! for TV on DVD!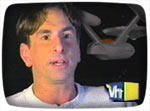 Reviews by Billy Ingram,
as seen on VH1, Trio and Bravo.
On BRAVO'S 100 Funniest Movies this month!




Carol Burnett Show on DVD
| | |
| --- | --- |
| FEATURES YOU MIGHT ENJOY: | |
---
TV Shows on DVD
Holiday Specials on DVD
TV Commercials on DVD
Amazon Prime - unlimited streaming
of your fave TV shows and movies!
Get your FREE 30 Day Trial!
Everything you're looking for is here:
Shop Amazon's New Kindle Fire
Everything you're looking for is here: