Reviews of the newest DVD collections
of your favorite classic TV shows!
Click on the title to order - huge discounts and free shipping through Amazon.com!
(Ordering TV shows on DVD from the United Kingdom? Click here! )
---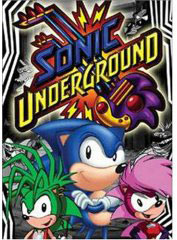 Sonic Underground - The Series
Gen y-ers will sugar rush to grab this new frenetic collection of 1999 Sonic the Hedgehog adventures. This is the first time Sonic Underground has been released on Region 1 DVD and the first half of the show's 40 episodes are included along with a bunch of savory bonus features.
It's a little late for me to be getting into the Sonic universe but this is one of those animated musical shows that comes pre-sold with a world of enthusiasts. No question, this colorful DVD collection is a first rate job, the show's been remastered and looks as vivid and frenetic as possible, fans will be most pleased.
As in 2 previous series Sonic's voice is provided by Jaleel White and, heaven knows why, Sean Connery portrays Great-Grandfather Athair. Also heard: Gary Chalk, Maurice LaMarche, Corey Feldman, and Peter Wilds.
VIDEO CLIPS (Quicktime):
Sonic Underground Video Clip 1
Sonic Underground Video Clip 2
---
Product Description:
In the third animated series based on the popular SEGA videogame character, Sonic The Hedgehog (voiced by Family Matters' Jaleel White) along with his siblings Sonia and Manic, battles the evil Dr. Robotnik, while making time for his real passion, their rock band, Sonic Underground. For the fist time ever, Sonic fans will receive a CD Soundtrack featuring 8 of Sonic Underground's Greatest Hits!
Look at these amazing bonus features:
* Developing The Underground - A retrospective interview with Executive Producer Robby London
* Songs From The Underground - A look at the music of Sonic Underground featuring interviews with Original Songwriter Michael Piccirillo and Executive Producer Robby London* Play All Music Videos
* Storyboard-to-Screen: The Opening Title Sequence
* Original Concept Art
* CD Soundtrack featuring 8 of Sonic Underground's Greatest Hits.
Disc 1
1 Beginnings (Origins, Pt. 1)
2 Getting To Know You (Origins, Pt. 2)
3 Harmony Or Something (Origins, Pt. 3)
4 To Catch A Queen
5 Mobodoon
6 The Price Of Freedom
7 Underground Masquerade
8 Tangled Webs
Disc 2
9 The Deepest Fear
10 Who Do You Think You Are?
11 Last Resort
12 Come Out Wherever You Are
13 Winner Fakes All
14 A Hedgehog's Home Is Her Castle
15 Artifact
16 Bug!
BONUS - Music Videos
Disc 3
17 Sonic Tonic
18 Friend or Foe?
19 Head Games
20 When In Rome . . .
BONUS - Developing the Underground
BONUS - Songs from the Underground
BONUS - Storyboard-To-Screen: The Opening Titles
BONUS - Original Concept Art
BONUS - Music Videos
Disc 4
Sonic Underground's Greatest Hits (CD)
1 Sonic Underground Main Title
2 Let's Do It To It (from "A Hedgehog's Home Is Her Castle")
3 I Wish I Could Go Faster (from "Sonic Tonic")
4 Where There's A Will, There's A Way (from "When In Rome...")
5 Mummy Wrap (from "Mummy Dearest")
6 The Mobius Stomp (from "New Echidna in Town")
7 We're The Sonic Underground (from "Healer")
8 Lady Liberty (from "The Pendant")
Genres: Animation, Action, Adventure, Fantasy, Musical, Sci-Fi, Thriller
Aspect Ratio: 1.33:1
Number of discs: 4
Studio: Shout! Factory
DVD Release Date: December 18, 2007
Run Time: 480 minutes
---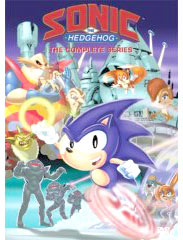 Sonic The Hedgehog - The Complete Series
Fans of early 1990's cartoons must be in heaven right now with the plethora of releases aimed just at them. And with good reason, most of these animated offerings come with a generous package of extras and Sonic The Hedgehog is no exception - with deleted scenes, the pilot script, conversations with writer Ben Hurst and star Jaleel White, interviews with the casting directors, storyboards and concept art are included as a bonus. This one's a must-have - whether you have kids or just want to regress.
This title was released on March 27, 2007.
Sonic the Hedgehog DVD
Plot Outline:
Sega's famous video-game character stars in his own series about fighting evil against Dr. Robotnik and restoring peace to Mobius.
Run Time: 570 minutes
Average Customer Review: based on 19 reviews. (Write a review.)
DVD Features:
A Conversation with writer Ben Hurst
A Conversation with Jaleel White
Storyboard to screen comparison
Printable pilot script
Storyboards for unproduced opening title sequence
Deleted and extended sequences
Original DIC concept art
Genres: Animation, Adventure, Comedy
---
TV on DVD Reviews: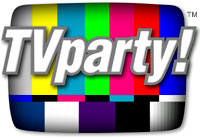 TVparty! for TV on DVD!
Reviews by Billy Ingram, as seen on VH1, Trio and Bravo.




Auto huren makes it possible to compare all car rental companies all over the world!

Compare the top sellers of Instagram followers on Buy instagram followers reviews!

An overwiew of guides and gutscheincode with the best tips and tricks to save money! on Ebookers.




Carol Burnett Show on DVD
| | |
| --- | --- |
| FEATURES YOU MIGHT ENJOY: | |
---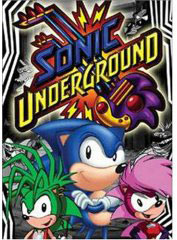 Sonic Underground: Volume 1


Available for the First Time

ON DECEMBER 18, 2007 FROM SHOUT! FACTORY

This special 3-DVD set also includes a CD Soundtrack Featuring 8 of Sonic Underground's Greatest Hits!

The heroic hedgehog is back! As told in an ancient prophecy, Sonic is reunited with his two siblings, Sonia and Manic, to form a band - Sonic Underground - using their electric guitar, keyboard, and drumset (which seamlessly transform into weapons during battle) to fight the evil Dr. Robotnik, all while searching for their mother, Queen Aleena Hedgehog. But there's still one more problem: the queen doesn't want to meet her children at the wrong time, thus altering the fate of her family - but only when the prophecy is fulfilled can the planet Mobius return to a world of peace and harmony!

Sonic Underground is the third animated series based on the popular Sega video game character, featuring Family Matters' Jaleel White as the voice of Sonic and Sean Connery as the voice of Great-Grandfather Athair. Each of the 40 episodes in the series also featured a Sonic Underground song in music video form. Rock on with Prince Sonic, Princess Sonia, and Prince Manic as they travel to planet Mobodoon, elude captivity by the robotic hands of bounty hunters Sleet and Dingo, and battle ART - Dr. Robotnik's most horrible henchman yet! Sonic Underground: Volume 1 will be available for the first time in a 3-DVD set on December 18, 2007.

Sonic Underground aired for one season from 1998-1999 on ABC's Prime Time Saturday Mornings and has since entered syndication. The 40-episode collection includes the following bonus features:

Jaleel White as Sonic/Manic/Sonia
Peter Wilds as Dingo
Gail Webster as Queen Aleana
Matt Hill as Trevor/Additional Voices
Brian Drummond as Additional Voices
Quinton Flynn as Additional Voices
Blu Mankuma as Swat Bots/Robotisized People
Tyley Ross as Manic
Sam Vincent as Sonic
Gary Chalk as Dr. Ivo Robotnik
Ian James Corlett as Cyrus/Knuckles
Kathleen Barr as Additional Voices
Terry Klassen as Additional Voices
Corey Feldman as Additional Voices
Kimberly Hawthorne as Additional Voices
Lindsay Ridgeway as Additional Voices
Tara Strong as Additional Voices
---
SEARCH here for what you want:



---