Reviews of the newest DVD collections
of your favorite classic TV shows!
Click on the title to order - huge discounts and free shipping through Amazon.com!
(Ordering TV shows on DVD from the United Kingdom? Click here! )
---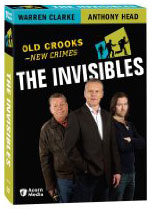 The Invisibles
Good quirky British crime drama
The six-episode DVD set, which was released May 26, of the amusing 2008 British crime drama is another example of how British television tends to be better than American fare.
The title of the show comes from the name of the highly skilled celebrity crime team of the 1970s that consists of Maurice, played by Anthony Stewart Head of "Buffy the Vampire Slayer," Syd, and assorted third partners who could be thought of as the third stooge. The shows begins as Maurice and Syd, who have been hiding out in Spain for 20 years, move into a senior-citizens apartment building in a small seaside English community.
The apartment community provides the best joke of the set; Syd remarks that an elderly woman has a great poker face because of her stroke.
The retirement of Syd and Maurice ends when they must commit a robbery to pay a debt that Syd's son owes; this requires adding the 30-something son of one of their former partners to the team. The amusing turns and affects of age on the safecracking and house-breaking skills of Syd and Maurice provide good humor. This is true especially regarding the almost "Mr. Magoo-like" antics of the very near-sighted Syd.
The other five capers also have an element of coercion or justice. They include a former police officer blackmailing the team into performing a heist and two capers that are designed to recover items that were stolen from Maurice's family.
Each hour-long episode has a nice balance of action, humor, and simple human emotion. The themes of family dysfunction, spouses with limited levels of tolerance, and concern for loved ones are relatable.
Thinking of a comparable American series is difficult because it does not seem that there is one. The only negative things that can be said about the show are that so many elements of the past lives of Syd and Maurice appearing in the small community are improbable, and it seems unrealistic that their wives discuss current and prior capers in fairly crowded public places.
Please do share your thoughts regarding this show as e-mail to tvdvdguy@gmail.com.
---
TV on DVD Reviews: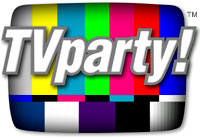 TVparty! for TV Shows on DVD!
Auto huren makes it possible to compare all car rental companies all over the world!
Compare the top sellers of Instagram followers on Buy instagram followers reviews!
An overwiew of guides and gutscheincode with the best tips and tricks to save money! on Ebookers.
Patrick Duffy of Dallas Interview
---
Review by John Stahl

John Stahl is a freelance legal writer who is also a fan of classic and cult television programs. He can be reached at
tvdvdguy@gmail.com
.
---
---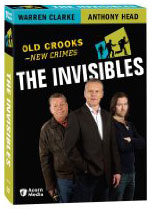 The Invisibles
Product Details
Actors: Invisibles
Format: Color, DVD-Video, Widescreen, NTSC
Language: English
Number of discs: 2
Rating: NR (Not Rated)
Studio: Acorn Media
DVD Release Date: May 26, 2009
Run Time: 347 minutes

ASIN: B001O4C6KI

Product Description
Old crooks, new crimes
Retired thieves take another crack at crime in this light-hearted British drama
Former crooks and fast friends Maurice Riley (Anthony Head, Buffy the Vampire Slayer) and Syd Woolsey (Warren Clarke, Dalziel and Pascoe, Bleak House) are back in dear old Britain after 15 years of living off their ill-gotten gains in Spain's "Costa del Crime." Now they're ready to start a quiet new life in a quiet new seaside town. And Maurice's wife, Barbara (Jenny Agutter, MI-5, Logan's Run), is determined to make sure that's exactly what happens.
But the local pub manager (Dean Lennox Kelly, Shameless) proves more persuasive than Barbara, and "The Invisibles" are soon back in business. After years of retirement--and, well, just years--do Maurice and Syd still have what it takes for a life of crime? Find out as a much-loved cast delivers six action-packed episodes filled with heists and hijinks. As the criminal competes with the comical, The Invisibles hurtles between drama and laughter, with entertainment the winner every time.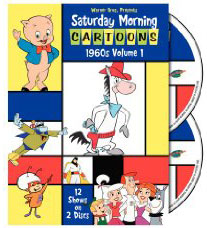 ---
Everything you're looking for is here:
Shop Amazon's New Kindle Fire
Shop Amazon's New Kindle Fire