Reviews of the newest DVD collections
of your favorite classic TV shows!
Click on the title to order - huge discounts and free shipping through Amazon.com!

---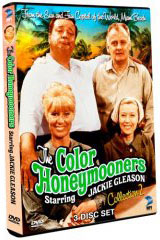 Color Honeymooners Collection 2
If you're a fan of The Honeymooners as I am, you'll find this new DVD release is a joy to behold and a delight to watch.
All of the color Honeymooners' shows are based on previous skits, many from the so-called 'Lost Episodes' which were aired live as an occasional segment on The Jackie Gleason Show; the Lost Episodes were made before and after The Honeymooners' one year run on CBS in 1955.
Occasionally scenes for these color Honeymooners are rewritten from a different point of view, at other times dialogue is lifted verbatim from earlier shows. It's like a one act Broadway show, with four musical numbers are interspersed to pad out the hour. Some of the tunes are catchy and add a lift to the proceedings but the opening numbers are almost always a waste of time, an excuse to give the June Taylor Dancers something to do.
Even if you've seen all of the Lost Episodes (there are dozens of them) and the 39 half-hour Honeymooners it's still loads of fun to watch Art Carney and Jackie Gleason doing their thing. While its fair to say Gleason is a bit past his prime, Carney is at the top of his game.
For this series, Sheila MacRae takes over the role of Alice and Jane Kean is seen as Trixie. Kean is actually better that Joyce Randolph in the role of Ed Norton's wife but overall MacRae's Alice lacks the hard edge that Audrey Meadows possessed. You would never for a minute believe that Ralph could punch Audrey Meadows's Alice and get away with it but MacRae's Alice seems a little less grounded, not as liberated if you will. She doesn't dig as hard at Ralph as Meadows' character did, that was a key element in the earlier Honeymooners that is partially absent here.
Besides that, we're expected to believe that the Nortons and the Kramdens are still living in the same bare bones hovels but have all kinds of money to go to exotic places, purchase ornate costumes, and throw elaborate parties and pageants.
Of course, that's just an excuse to broaden the horizons and open things up a bit. That's part of the fun of watching these shows but it has a diluting effect. No question, these shows are the weakest of all the Honeymooners but irresistible all the same.
The programs come with the original program openings with Jonny Olsen declaring, "From Miami Beach, the fun and sun capital of the world, we bring you - The Jackie Gleason Show" followed by those gorgeous models who can barely read their one line off the cue card.
The good news is there is more Color Honeymooners to come!
---
TV on DVD Reviews: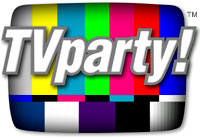 TVparty! for TV Shows on DVD!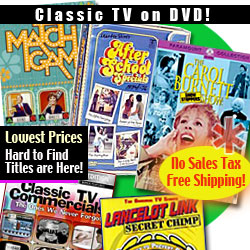 | | |
| --- | --- |
| | Reviews by Billy Ingram, as seen on VH1, Trio and Bravo. |




Carol Burnett Show on DVD
| | |
| --- | --- |
| FEATURES YOU MIGHT ENJOY: | |
---
YOU MIGHT ALSO ENJOY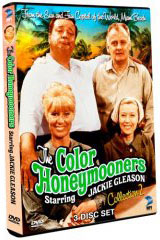 Color Honeymooners Collection 2

Format: Box set, Color, Dolby, DVD-Video, NTSC
Language: English
Region: Region 1 (U.S. and Canada only. Read more about DVD formats.)
Aspect Ratio: 1.33:1
Number of discs: 3
Studio: MPI HOME VIDEO
DVD Release Date: February 26, 2008
Run Time: 450 minutes

Product Description:
The Color Honeymooners (a/k/a The Jackie Gleason Show), a top-rated comedy/variety program aired, from the sun and fun capital of the world Miami Beach! on Saturday night from 1966-70 on CBS-TV. This long-running series marked the final weekly TV show for The Great One.

Reprising their famous characters from The Honeymooners, the cast was led by Jackie Gleason (Ralph Kramden) and Art Carney (Ed Norton). Newcomers Sheila MacRae and Jane Kean played long-suffering wives Alice and Trixie. Like popular variety series of the time, the show s format was a clever combination of new comedy sketches coupled with classic Honeymooners bits. Plenty of big name guest stars and a generous helping of singing and dancing rounded out the hour.

Regulars included Gleason's glamorous Glea-Girls; the June Taylor Dancers; Sammy Spear and His Orchestra, and announcer, Johnny Olson.
N.C. Actor Billy Ingram
North Carolina Actors / Southern Actors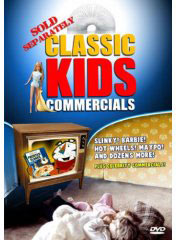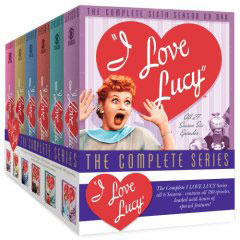 1970's TV shows on DVD
1960's TV Shows on DVD
Everything you're looking for is here: