Reviews of the newest DVD collections
of your favorite classic TV shows!
Click on the title to order - huge discounts and free shipping through Amazon.com!

---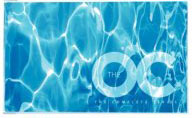 The O.C. - The Complete Series Collection
"Glamour. Glitz. Schemes. Dreams. The O.C. is the place to be."
The O.C. was one of TV's greatest primetime soap operas - steamy, sexy, provocative, not taking itself too seriously - everything you want in an addictive guilty pleasure like this.
From the product description: When Ryan Atwood, a tough, guarded, fiercely intelligent 16-year-old plunges headlong into the wealthy, privileged community of Newport Beach, he soon discovers that the ruling families of Orange County are every bit as territorial as the tough crowd with which he ran on the streets of Chino. For Sandy Cohen, the idealistic public defender who takes Ryan in; his wife Kirsten, the linchpin of O.C. society; their awkward adolescent son, Seth; and the beautiful troubled girl next door, Marissa Copper - Ryan's presence will forever change their lives.
The O.C. attracted a legion of fans over 4 years that will jump for joy when they see this complete DVD collection.
This massive, very attractive new set has just set the gold standard for a complete series on DVD, presented in a large, glossy book format with the discs inserted inside colorful photo album sized pages with a gorgeous 3-D cover. It's a splendid presentation that comes housed in a heavy, clear lucite box.
This DVD collection includes all 92 episodes from the 4 seasons of this quirky drama on 28 discs. All of the bonus features (and there are plenty) from the previous DVD releases are included along with two bonus discs packed with special features. Not only that, season 1 has been remastered in wide screen format for the first time.
This is quite simply a remarkable package, imagine what a great gift this will be for that O.C. fan in your life. Just hope that one day your favorite TV show will receive the lavish treatment afforded to The O.C.
Here are some video highlights from this collection:
PRODUCERS SPEAK OUT 1:53 - Quicktime / Real Player
GET HIGH ON LIFE :44 - Quicktime / Real Player
NUMBER 2 1:33 - Quicktime / Real Player
---
Aspect Ratio: 1.78:1
Number of discs: 28
Studio: Warner Home Video
DVD Release Date: November 27, 2007
Run Time: 4050 minutes

DVD Features:
Audio Commentaries
Deleted Scenes
Featurette: The Magic That Is Chrismukkah: Cast, Crew and Religious Experts Weigh in on The O.C.s Distinctive Holiday Celebration
Summer Roberts - Beauty Meets Brown: The Creation and Evolution of One of the Shows Most Lovable Characters
Music Video: Making of The Subways music video
Featurette: What's In a Name?
Featurette: From Script to Screen - The Party Favor
Gag Reels
Other: Pass The Remote - Scene surfing Commentary.
AND MANY MORE BONUS FEATURES!
---
TV on DVD Reviews: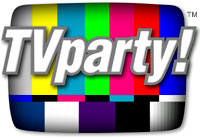 | | |
| --- | --- |
| | Reviews by Billy Ingram, as seen on VH1, Trio and Bravo. |




Carol Burnett Show on DVD
| | |
| --- | --- |
| FEATURES YOU MIGHT ENJOY: | |
---
Season 2:
There's trouble (and plenty of fun) in paradise in this 24-episode, 7-disc Season 2 collection of the smash-hit series set in Orange County's posh Newport Beach. Hook up with what's coming down as the Core Four romances of Ryan-and-Marissa and Seth-and-Summer may (or may not) go from very over to very on, Sandy and Kirsten face choices that could trainwreck their 20-year marriage, felon (and Ryan's brother) Trey gives Newport living a try, Julie's lurid past comes back to haunt her, and other new hunks and hotties become part of the coastal scene. Live. Laugh. Lie. Cheat. Grow. Share. Connive. Love. In California's beach paradise, they do everything under the sun.
Running Time: 1048 min.

Season 3:
Senior year. Prom. Graduation. College visits. Old friends. New problems. And plenty of Korean popstars. Ryan's savior complex becomes a recipe for disaster. Seth and Summer's relationship hits the rocks thanks to Seth's compulsion to edit the truth. As Kirsten attempts to put her life back together, Sandy assumes leadership of the Newport Group and finds himself the heir-apparent to Caleb Nichol's legacy of scandal. Marissa spirals out of control after little sis Kaitlin - a Julie Cooper in the making - returns home to stir the pot. And speaking of Julie Cooper, she's cast out of her Palace - into the slums of
the O.C.

Season 4:
High school is over. Time to move on. But events conspire to reunite Ryan, Seth and Summer in posh, seaside Newport. And there may even be a new Core Four. Because after Taylor Townsend says a quick if not passionate au revoir to her education in France, she just might pursue Ryan until he catches her. Time, too, for the series to move on with these 16 Final Episodes. Seth marries Summer? (Maybe.) Ryan goes through life like it's a steel-cage brawl? (Sometimes.) Kaitlin tries to hook up her mom Julie with a billionaire? (Well, the apple doesn't fall far from the tree.) But things happen, sometimes quite unexpectedly. Time to hit the beach for all the surprising events of a cool, compelling and revealing conclusion of The O.C.

CAST
Adam Brody
Mischa Barton
Kelly Rowan
Peter Gallagher
---
SEARCH here for what you want:
---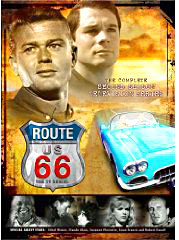 Amazon Prime - unlimited streaming
of your fave TV shows and movies!
Get your FREE 30 Day Trial!
Everything you're looking for is here:
Shop Amazon's New Kindle Fire