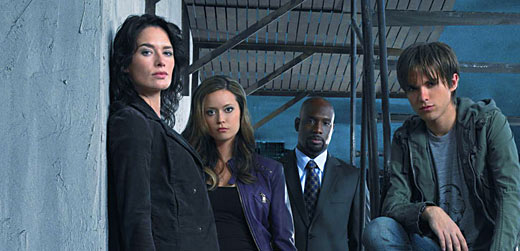 Terminator: The Sarah Connor Chronicles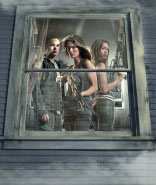 The fireworks come fast and furious when Terminator: The Sarah Connor Chronicles returns with a surprising episode chock full of action and suspense.
The short 9 episode first season ended abruptly with what seemed like an explosive 15 minute finale hammered on to an otherwise so-so episode.
When we left our intrepid heroes, everything was pretty much laid to waste and Cameron, the lovely robot from the future sent to save John Connor, is down for the count. Thankfully she gets back up in short order but is she there to save John or destroy him?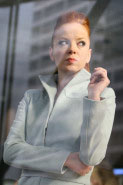 Sarah's former lover Charlie, played by stoic Dean Winters (Rescue Me, 30 Rock), is also quickly closing in. He has his own reasons for tracking down the duo as does an undercover killer future bot that easily eliminated 20 FBI agents in the first season ender. Catherine Weaver (Shirley Manson, lead singer of Garbage) joins the cast for year 2 as a shadowy CEO who promises to dramatically shift the dynamic.
At the end of the hour comes a shocking revelation in a clever scene that promises to step up the danger for John and his star crossed mom.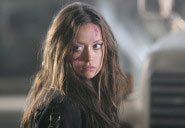 Overall this is an exhilarating sci-fi adventure series, perhaps not on the level of Heroes or Battlestar Galactica, but it makes for enjoyable viewing. The car chases and smash and runs are exhilarating even if things get a tad too melodramatic for my taste.
Terminator: The Sarah Connor Chronicles debuts Monday, September 8th at 9:00pm ET/PT on FOX.
---