S.I.S.
This original Spike TV HD movie about a covert unit of the LAPD resonates with echoes of Rescue Me, The Shield and Natural Born Killers but never quite attains that level of quality.
These "Spike Guy Movies" are to males what Lifetime movies are to the ladies with indiscriminate gunfire replacing teardrops, car chases instead of heartbreak. In these films a guy can slap a dame and not worry about waking up in a burning bed.
With a serviceable script and a fine cast that includes newcomer Matt Nable, Peter Stebbings, Omari Hardwick, Colleen Porch and Keith David, S.I.S. kicks off in a tense standoff with the powerful Domenick Lombardozzi (The Wire) as a crafty master thief staying one step ahead of LA's top cops thanks to a ruthless nature and near-perfect planning.
There's plenty of tire squealing, rapid fire action to be had throughout this psychological thriller, a hinky heist picture with a nifty twist but few original ideas.
The bing-bang-boom conclusion opens up the possibility of a sequel; this movie plays like a backdoor pilot for a series that may as well remain stillborn as these mean streets are paved with too many well-worn TV drama cliches.
S.I.S. airs on Spike TV Sunday night August 24th at 10:00pm ET/PT.

---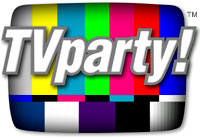 New TV Show Reviews
Reviewed by Billy Ingram,
as seen on VH1, Trio and Bravo.
Auto huren makes it possible to compare all car rental companies all over the world!
Compare the top sellers of Instagram followers on Buy instagram followers reviews!
An overwiew of guides and gutscheincode with the best tips and tricks to save money! on Ebookers.

New York, NY, August 5, 2008 – "S.I.S.," the original HD movie about a covert unit of the L.A.P.D., from executive producer John Herzfeld ("15 Minutes," "Two Days in the Valley"), who also wrote and directed the film, will premiere on Spike TV on Sunday, August 24 (10:00 PM – Midnight, ET/PT). The film stars Matt Nable, Peter Stebbings, Omari Hardwick, Colleen Porch and Keith David.
"S.I.S." centers on a cop who has fallen on hard times and is recruited to work with the Special Investigative Section (S.I.S.), an elite, covert branch of the L.A.P.D. that tracks the most dangerous, habitual offenders and attempts to catch them in the act of committing violent crimes. Up until now, their unheralded work has been shrouded in secrecy but their controversial methods begin to face closer scrutiny from police brass.
"S.I.S." is presented as part of Spike TV's "Spike Guy Movies" umbrella of original movies. Since its launch in January 2008, Spike TV's original "Spike Guy Movies" average nearly 1.5 million viewers each month.
Everything you're looking for is here:
Shop Amazon's New Kindle Fire