Kung Fu Killer
Starring David Carradine & Darryl Hannah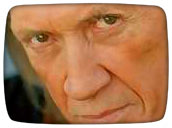 Kung Fu Killer is in every way a by-the-numbers revenge action picture but it's so well realized, so tightly directed and ferociously choreographed that a reliance on timeworn plot devices never becomes a problem.
Set in China in the late 1920s, there's plenty of muddy, bloody, brutal action to keep you riveted to the screen. Those who enjoyed David Carradine's 1970's series Kung Fu will find this new telefilm is right up their alley, the producers made it easy to buy into the idea that this could be Kwai Chang Caine with a few behavioral modifications.
Much like Caine, White Crane was a caucasian brought to the temple as a young boy to be taught the ways of the Wudang monk, he spent years wandering from place to place, and has a tendency to speak in short clips, dispensing with unnecessary contractions.
Unlike Caine, this martial arts master has a fierce thirst for revenge instilled in him early, inspiring him to do things Caine would never try, like taking on all comers in a nightclub for cash. Passivity doesn't have the same cache it did 35 years ago, apparently.
The film starts out strong with a tremendously exciting sequence that sets up Crane on his quest for vengeance against a ruthless Changhai drug lord. You would think Carradine might be getting kind of old for this sort of thing but you'd be wrong, he moves with the fluidity and grace of a much younger man. His Kung Fu is strong!
Osric Chau as Crane's protege Lang Han is nothing short of a revelation, look for this Canadian newcomer to become a major action star in the future. Imbibed with both sensitivity and strength, Chau is amazing in his fight scenes, like a young Bruce Lee but a much better actor when it comes to the quiet moments.
Darryl Hannah also appears as an American chanteuse bathed in blond locks and steeped in trouble; this the first time she and Carradine have worked together since Quentin Tarantino's Kill Bill.
The mostly Chinese supporting cast is spot on; Pei-pei Cheng as Wudang grand master Myling is extremely effective in the short time she's on screen as is Rosalind Pho in the challenging role of Lang's warrior love interest.
Shot on location, this was a joint venture between Chinese and American filmmakers, the first on this large a scale.
Although Kung Fu Killer is fully self-contained, a full-length sequel airs the next night picking up where the first storyline leaves off. Again it's a by-the-book tale of brother against brother - nothing inspires revenge like a family member, in this case a former member of Crane's temple is causing major trouble - but it's a fast paced, exotic adventure, better than much of what you'll find in the theaters this summer.
Fans of the old Kung Fu series and action film enthusiasts will enjoy this thrilling 2 night event. Don't miss out.
Kung Fu Killer airs Sunday, August 17th at 10:00pm ET on Spike TV.
Here's a teaser:
---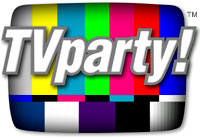 New TV Show Reviews
Reviewed by Billy Ingram,
as seen on VH1, Trio and Bravo.
Auto huren makes it possible to compare all car rental companies all over the world!
Compare the top sellers of Instagram followers on Buy instagram followers reviews!
An overwiew of guides and gutscheincode with the best tips and tricks to save money! on Ebookers.
Kung Fu Killer
David Carradine ... Crane
Daryl Hannah ... Jane
Kay Tong Lim ... Khan
Yu Beng Lim ... Bai
Osric Chau ... Lang Han
Pei-pei Cheng ... Myling
James Taenaka ... Bingo
Christian Lee ... Tong Ho
Rosalind Pho ... Wei
Anya ... Loo Kwan
Nic Rhind ... Peter Marshall
Yan Wu Yan ... Lian
Vaslios E. ... Sergenov
Gilbert Kupsami ... Beresov
---
Kung Fu Killer
David Carradine and Daryl Hannah reunite for the first time since their roles on the big screen in "Kill Bill" to star in the two-part Spike original HD movie mini-series "Kung Fu Killer" on Sunday, August 17 and Monday, August 18 (10:00 PM - Midnight, ET/PT). Taking place deep in the Shanghai underground, corrupt warlords are drowning the city in opium and murder. The fists fly when White Crane (Carradine), spiritual master of the martial arts and protector of the innocent, and Jane Marshall (Hannah), an expatriate lounge singer searching for her missing brother, decide to take on these criminals; but Crane's pacifist beliefs are tested when his search for justice becomes a thirst for vengeance.
Everything you're looking for is here:
Shop Amazon's New Kindle Fire