Ganja Queen
HBO's Ganja Queen debuts on Monday, June 30th, it's the latest in their summer Documentary series and this one will knock your socks off.
By the title, I expected the story of a notorious drug smuggler, what we get instead is a naive young Australian tourist traveling in Bali who ends up in facing the death sentence for smuggling marijuana into their country. A country, after watching this, I will never visit!
Think Midnight Express except that it's happening right now. Come to think of it, Midnight Express had a happy ending...
Ganja Queen is a horrifying journey into a nightmare scenario. Whether the young lady did it or not (and who can say for sure?) one thing is for certain - the filmmakers bring this desperate tale to full flower and its potency can't be denied. The ending will leave you reeling as an alternate but all too believable theory into how the pot got where it did is tossed out almost as an afterthought. This is a messy story of intrigue and needless suffering that, for better or worse, sticks with you after the film is over.
Watch Ganja Queen beginning Monday, June 30th at 9:00pm only on HBO.
---
PROGRAM SYNOPSIS:
Bali, Indonesia. Schapelle Corby, a 27-year-old Australian woman, languishes in Kerobokan Prison for a crime she insists she didn't commit. Shapelle had flown to Bali in October 2004 to join her sister Mercedes (married to a Bali man) for a two week vacation at the beach. Among her luggage was an unlocked boogie-board bag. When she arrived in Bali and was asked by customs officials to open the tote, she discovered a ten-pound bag of cannabis flattened next to the board. Though she says she knew nothing about the marijuana, Shapelle was immediately arrested, never imagining the firestorm that would ensue.

GANJA QUEEN explores the origins and outcome of this sensational case through in- prison interviews with Schapelle Corby, footage and interviews of her family (mother Rosleigh, father Michael, sister Mercedes, brother-in-law Wayan, and half-brother James) both in Bali and at home in Australia, flashback footage of Shapelle's arrest, and footage taken in and outside the courtroom during Schapelle's incendiary trial. As the sympathetic heroine at the center of the cauldron, Schapelle faces an unknown and unforgiving judicial process that could, potentially, have her executed (by firing squad) if found guilty. For Shapelle and the Corby family, the stakes could not be higher. For the media, in both Bali and Australia, the story could not be more compelling. Schapelle's comings and goings from her prison cell to a variety of meetings and interrogations make front-page headlines for months, with the public jostling nearly every day for a peek at Schapelle as she is hustled by authorities through a gauntlet of reporters and protesters (both pro and con).

Read more and watch a clip here.
---
---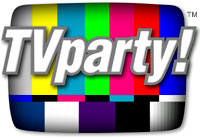 New TV Show Reviews
Reviewed by Billy Ingram,
as seen on VH1, Trio and Bravo.
Auto huren makes it possible to compare all car rental companies all over the world!
Compare the top sellers of Instagram followers on Buy instagram followers reviews!
An overwiew of guides and gutscheincode with the best tips and tricks to save money! on Ebookers.
Everything you're looking for is here:
Shop Amazon's New Kindle Fire