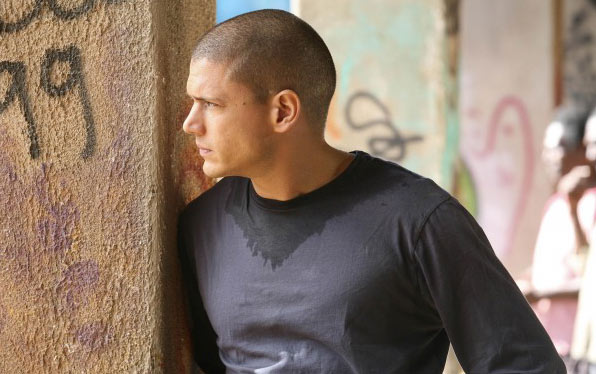 Prison Break - Season 3 Finale
Prison Break is back in full force with the final three episodes of this truncated third season. Let me tell you, they've saved the best for last, expect edge of your seat excitement that will send chills up your spine - seriously - with plenty of 'oh shit!' moments. Fans will not be disappointed.
When we last saw Bellick, Tea Bag, Michael and their sniveling, conniving new 'friends,' they were attempting to tunnel out of a Panamanian hellhole, teetering on the edge of escape. Not that things will go easy on the boys, as you would expect their great escape is fraught with unforeseen difficulties, deception and mishaps every step of the way. This is one wild ride from start to finish.
While (most of) the guys eventually pull off an ingenious escape, you won't believe how it's done or what happens next as Bellick and Tea Bag's betrayal leads to a stunning plot twist. But then, that's why we watch Prison Break, for the unexpected bumps in the road and these episodes keep you guessing all the way with fast and furious, wild-eyed excitement.
What beaten and tortured character will be digging his own grave? Who will remain in Soma prison? Will Lincoln rescue his son? And who will die at the end?
I won't give much away except to say these final episodes build to a breathless conclusion, a reminder that Prison Break is one of the best written, acted and directed series on TV today, a drama so tightly edited and art directed that the season finale will have you screaming, "For God's sake, end this writer's strike and get back to producing TV's best drama!"
Fox has a few shows they've been holding back for mid-season, including Unhitched from the Farrelly Brothers which I'll review next week and Canterbury's Law from the producers of Rescue Me which I reviewed last year but is not yet on the Fox schedule, as far as I know.
The last three new episodes of Prison Break air beginning Monday, February 4th at 8:00 ET/PT.

---
---