The Return of Jezebel James
by L.B. Bryant
Intro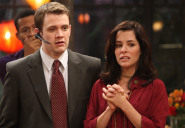 The newest venture into sitcoms by Fox and Amy Sherman just might be this spring's underdog.
The Story
In this new comedy, Parker Posey plays Sarah Tompkins. Sarah is a completely together business woman in New York working at Harper Collins where she is a very powerful editor who has her own series, 'The Adventures of Jezebel James'. After a sudden and stern lecture from her father though, Sarah re-evaluates her life and decides that she wants a child when she finds out that she is incapable of becoming pregnant.
Undeterred though, Sarah decides to enlist the help of her younger, estranged, polar opposite sister, Coco (played by Lauren Ambrose), to be her surrogate mother. Initially skeptical, Coco eventually comes around when she realizes that 'The Adventures of Jezebel James' is based on her childhood imaginary friend. So the two sisters come together to have a baby. Hilarity ensues.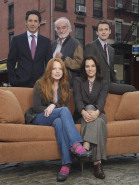 The Good And The Bad
Upon initial review of this series, I wasn't entirely aware of what the presentation of this series was going to be. The premise made me think that it was going to be a drama but when I found out that it was a situational comedy, my skepticism started to rise quite quickly. And then I got through the first episode and found myself anxious to start the second.
One shouldn't confuse that anxiousness with affection towards the series. There really are a lot of things wrong with this series that stood out with my initial viewing but on the other side there were also so many things that this series managed to do so well.
Starting with the basic premise of this series, I'm already seeing this one being a really tough sell to audiences. While it's not a bad premise at all, it's just not one that I think anyone has ever thought about seeing in a sitcom setting which makes it unique and innovative at the same time. It's just very difficult to take the premise with any lump of salt when our main heroine is so naïve about what she's about to embark on and the transition into the decision is so sudden and fast that you can't take her desire all that seriously. The restaurant scene in the second episode was a fabulous example of this when Sarah is out on a date and she tells the man she's seeing that their relationship won't change and proceeds to compare the baby to his season hockey tickets.
I was never really into 'The Gilmore Girls' when it was on the air and I was only vaguely aware of her writing style so learning that this series was written, directed and produced by the woman who brought us that series, Amy Sherman, didn't have that big of an impact with me. While I can certainly see what I know of her writing style in this series, it tended to be very hit or miss with its jokes. While some of the jokes were absolutely brilliantly crafted and implemented within the episode ("Paragraph 2, Second 3" was priceless), there are so many more jokes that I never would've known to laugh at if it hadn't been for the studio audience doing it for me.
What's worse is that there were some scenes in which it felt like the cast knew that the writing they were delivering was weak so they compensated with some performances that bordered on over the top if not peeked down the other side. The infamous restaurant scene mentioned earlier would fall into this category as well.
Lauren Ambrose as Coco was really a shining spot in this cast. While she also suffered from the occasional case of peeking over the top, she did a fabulous job of holding her own with this cast. The chemistry between her and Parker Posey is evident in many scenes and really went a long way towards cementing that emotional bond that the audience needed to feel for the two.
Already this series is showing signs of trouble though with Fox seeming to not want to give it a proper push. With a premiere date that changed a few times and their initial order for 13 episodes shortened to 7 episodes, this series has an uphill battle ahead of it going into the spring.
Overall
This series really caught me off guard. While I admit it's not a perfect series and it's not apt to be looked at as a treasured piece of TV history, it does have the potential to possibly win an audience as a guilty pleasure underdog. Even I will admit that at the end of the first episode I was touched and at the end of the second episode I laughed and I still wanted to see more. While I'm not sure I'm entirely sold on this one, I know that I will be one of its viewers. While it's given me plenty of reasons to dislike it, it's also given me just enough reasons to care about what happens next.
The third episode of this series airs Friday, March 21st at 8pm/7 Central on Fox.
Final Grade: 88% - B
---
---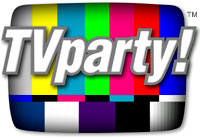 New TV Show Reviews
---
L.B. Bryant
is an established reviewer based out of Tacoma, WA. While juggling responsibilities as staff reviewer for almost a half dozen sites, he also reviews anime DVDs at his own site, Otaku Review.
Auto huren makes it possible to compare all car rental companies all over the world!
Compare the top sellers of Instagram followers on Buy instagram followers reviews!
An overwiew of guides and gutscheincode with the best tips and tricks to save money! on Ebookers.
PRESS RELEASE:
THE RETURN OF JEZEBEL JAMES
(Midseason: Fridays, 8:30-9:00 PM ET/PT)
SARAH TOMPKINS (Parker Posey) has everything a fancy girl could want in life: her own imprint at HarperCollins' children's division; a great big loft in Brooklyn; a young, energetic and only slightly terrified assistant, BUDDY (Michael Arden); and a perfect, no-strings-attached relationship with successful businessman MARCUS SONTI (Scott Cohen). She's about to publish the sequel to her successful young adult novel, The True Adventures of Jezebel James, she can do the splits, she's basically a size 2 … so what on Earth could make this better?
A baby.
When Sarah's father, RONALD (Ron McLarty) – a man who takes other people's crap, fixes it, and then dumps it at his daughter's house – and mother TALIA (Dianne Wiest) remind Sarah that her life is not complete, she's irritated. This is a tune she's heard before. Where are the grandchildren? Does she think her parents are going to live forever? Does she think she's going to live forever? Sarah finally takes the nagging to heart and decides, why not? There's no husband, but she can do this without a husband. After all, she's done everything else without a husband. Decision made.
And then, suddenly, she hears the words she thought she'd never hear: "You can't." Her doctor tells her that she can't have a baby. She can adopt, she can consider other options, but she can't do this herself. Sarah's stunned. Impossible; she can do anything. There has to be a way around this.
Enter COCO TOMPKINS (Lauren Ambrose). Coco is Sarah's younger and, let's say, way less focused, sister. Coco is Sarah's polar opposite, down to her living situation, which is currently crashing on a couch in a friend's apartment next to a sick dog. Sarah tracks Coco down and makes her a proposition. She will hire Coco to carry her child. It would be like a job. A good one. With benefits … like a bed.
At first, Coco thinks Sarah is crazy. They have nothing in common; they don't understand each other. This idea is insane. Then Coco finds out about Jezebel James. The book that Sarah published, that she nurtured, is based on Coco's imaginary childhood friend. Surprised that Sarah even remembered, touched that she thought enough of it to make it a book, and stunned that anyone has come to her and asked her for anything, Coco agrees to the insane proposal. She will move in with Sarah, and she'll carry her baby. And off we go.
THE RETURN OF JEZEBEL JAMES comes from creator/executive producer Amy Sherman-Palladino ("Gilmore Girls"), executive producer Daniel Palladino and Regency Television.
Everything you're looking for is here:
Shop Amazon's New Kindle Fire