LIFE
If you're like me, you stopped watching network primetime TV a long time ago. I think it's been almost 15 years for me. Years and years of crap had me believing that, despite the occasionally excellent show like Homicide: Life on the Street or Heroes, I'm not going to be entertained.
This fall NBC is unleashing some new programs that just might bring me back into the fold. TV viewers are going to have some serious quality programs on their screens this fall and Life is one of the best shows you'll see on any network.
Life is a crime drama with a twist. They all have a twist, right? A cop, wrongfully convicted and sent to prison, is exonerated and returns to the streets as a detective. Only now he's got $50 million in the bank as a result of a settlement and a Zen master's way of looking at things.
From the press release: Twelve years of his life were taken away from him, when he was wrongly convicted of a crime he didn't commit. Damian Lewis, who plays police detective Charlie Crews, has to develop a new interior life during the time he spends in prison to survive mentally as well as physically. Cops have never won any popularity contests with inmates. Offbeat detective Crews has a complex, layered personality. He goes back to his old job although he's just been awarded millions of dollars to compensate for being falsely imprisoned. He's very good cop, and he's determined to find out who framed him.
Life is bold, riveting, intelligent, moves at a fast clip and, best of all, it's completely original with an intriguing cinema-verite aspect layered on. I like where this program is going - it's clear our protagonist will be on a mission to determine exactly how and why he was railroaded, leading to inevitable conflicts with his sketchy co-workers. Plus, he's been away for 12 years, entering for the first time a world of cell phones, internet and home computers which leads to some amusing asides.
NBC has an incredible line-up of dramas this year including Journeyman, Heroes, Chuck, and the ratings-challenged Friday Night Lights, the best show you're not watching. As far as I'm concerned, let the network crowd the schedule with dreck like Deal or No Deal, four Law & Orders, and The Biggest Loser if it means making room for exceptional shows like Life.
Life debuts on NBC Wednesday, September 26th at 10:00 ET/PT.
Here's a preview:
---
---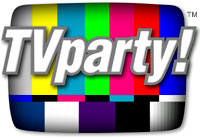 New TV Show Reviews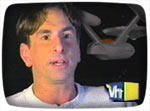 Reviewed by Billy Ingram,
as seen on VH1, Trio and Bravo.
On BRAVO'S 100 Funniest Movies this month!
Auto huren makes it possible to compare all car rental companies all over the world!
Compare the top sellers of Instagram followers on Buy instagram followers reviews!
An overwiew of guides and gutscheincode with the best tips and tricks to save money! on Ebookers.
Everything you're looking for is here: